Multi-asset perspective – May 2021
20-05-2021
Risks continue to loom Asia, with the surge of commodity prices adding to inflationary concerns.
But we continue to be cautiously optimistic of the region, with certain parts of the market providing attractive valuations, including North Asia.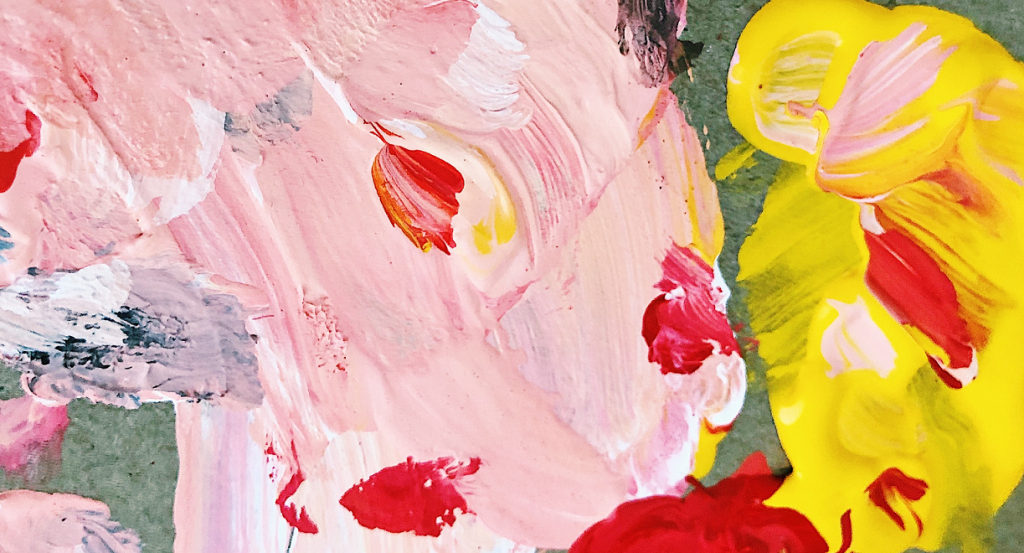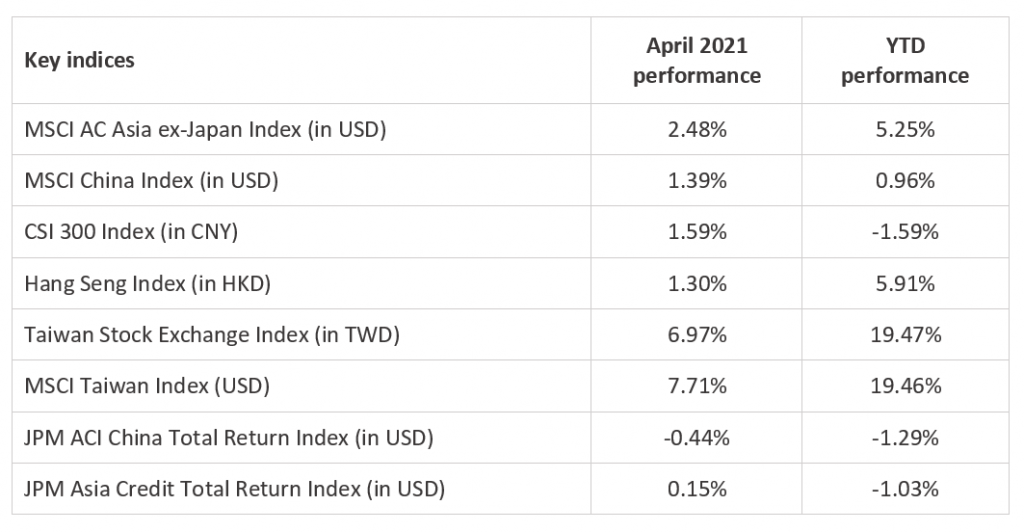 Source: J.P. Morgan, MSCI, Morningstar, Data as of 30 April 2021
China / Hong Kong Equities
Another higher-than-expected Producer Price Index continued to add concerns to the manufacturing inflation and the margin squeeze in downstream segments. In addition, the tightening bias in China continues as M2 growth and Total Social Financing were lower than expected in April.
On the upside, valuations have become more attractive in Hong Kong after the market consolidated, which nearly wiped out YTD gains. Hong Kong's economy has also bottomed and is gradually picking up.
China A-Shares
Although the tightening policy stance remains to be a concern, China A-Shares seem to have bottomed as margin trading has come down to a very reasonable level. Institutional money has also started to flow into A-shares again. In addition, the resiliency of the RMB continues to be a strong supporting factor.
Asia ex-Japan Equities
With the continued surge of commodity prices adding to inflation worries, the concern over the margin squeeze in Asia's downstream segments, which may eventually hurt the recovery in consumption, has become a real risk.
On the other hand, the recent correction in the markets has made earnings and dividend yields in Asia attractive, especially when compared to the U.S. Treasury yield.
Emerging market ex-Asia Equities
The strong commodity prices, particularly in agriculture and base metal, continue to support the market. Markets like Mexico also benefit from the strong economic recovery in the U.S.
Japanese Equities
Investor sentiment was dampened with the resurgence of COVID cases. Major cities have also called for a state of emergency status.
However, Prime Minister Suga has pledged to have at least one million doses of vaccination per month, which should significantly accelerate the vaccination rate by September. Economic recovery should pick up in the second half of the year.
Asia Investment Grade Bonds
The U.S. Federal Reserve remains dovish and has kept its stance that inflation is only temporary. The pace of the yield curve steepening has moderated, which has given the bond market a breather.
Asia High Yield Bonds
The disappointing earnings of some Chinese property companies and rising default concerns have caused the Chinese property high yield bond space to correct. This was offset by the rally of some industrial bonds given the higher commodity prices.
However, Asian high yield bonds remain relative more attractive compared to the U.S. high yield space.
Emerging Market Debt
The Fed remains dovish and has kept its stance that inflation is only temporary.  The pace of the yield curve steepening moderated, which has given the bond market a breather. Robust industrial metal prices continue to support emerging market debt.
Gold
With the V-shape economic recovery and higher inflation expectation, flows have been focused on industrial commodities, while Gold has experienced one of the biggest outflows YTD.
However, over the long term, Gold remains a good hedge against geopolitical uncertainties and would benefit from easing fiscal policies.
Multi-asset
Multi-asset offers lower volatility compared to traditional single-asset or balanced portfolios. However, the correlation between risk-assets, such as equities, credits and commodities, has increased dramatically recently.
In an uncertain environment with low yields, income becomes an essential source of return for investors.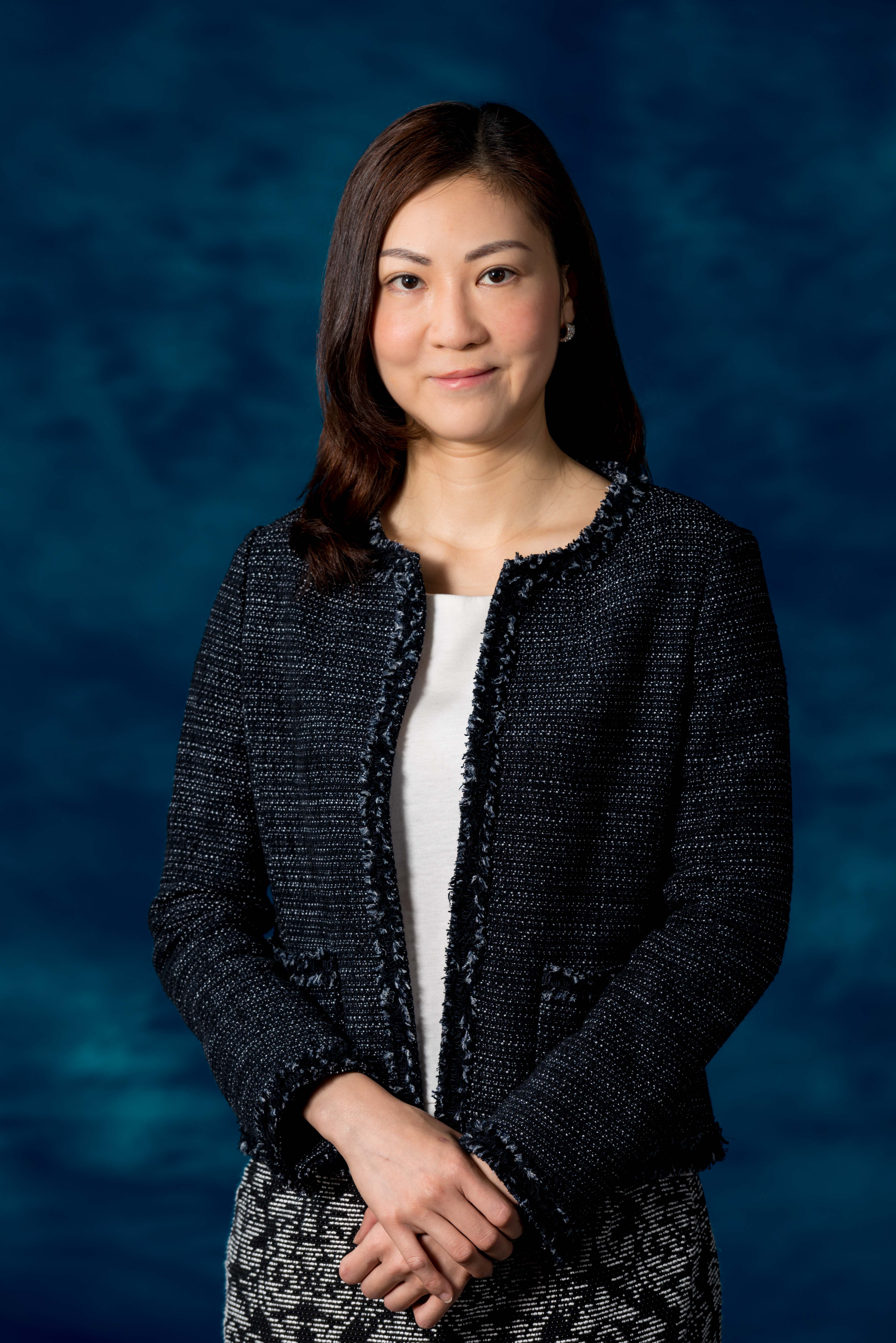 The author is Kelly Chung, our Senior Fund Manager.

The views expressed are the views of Value Partners Hong Kong Limited only and are subject to change based on market and other conditions. The information provided does not constitute investment advice and it should not be relied on as such. All materials have been obtained from sources believed to be reliable as of the date of presentation, but their accuracy is not guaranteed. This material contains certain statements that may be deemed forward-looking statements. Please note that any such statements are not guarantees of any future performance and actual results or developments may differ materially from those projected.
Investors should note that investment involves risk. The price of units may go down as well as up and past performance is not indicative of future results. Investors should read the explanatory memorandum for details and risk factors in particular those associated with investment in emerging markets. Investors should seek advice from a financial adviser before making any investment. In the event that you choose not to do so, you should consider whether the investment selected is suitable for you.
This commentary has not been reviewed by the Securities and Futures Commission of Hong Kong. Issuer: Value Partners Hong Kong Limited.