US-China Summit: is the worst behind us?
22-11-2021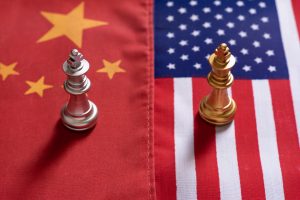 Although there were expectations for improved relations between the US and China under Joe Biden's administration, trade relations have not changed significantly. The dynamics between the two countries have also become more complicated, as tensions expanded outside of trade to include technology and geopolitics.
The virtual meeting between US President Biden and China's leader Xi Jinping last week was held for the two nations to address some of these issues and align their interests. Following the meeting, however, we view that there were no immediate or concrete breakthroughs in the ongoing tensions between the two world leaders.
That said, both sides took the opportunity to negotiate and move away from any disputes that had lasted for a while. A key highlight was both nations seem to be open to discussions about cooperating, a tone that was not seen in the last US administration.
We view that the process will take time as some major economic issues were not addressed, which we think are crucial to having a true "strategic cooperation" between the two nations. These are:
• Technology and semiconductor production – This is an area in which both nations are still far from compromising. On one hand, US lawmakers have formed a preliminary plan to boost US tech competitiveness with China by increasing semiconductor production and investments to strengthen US tech and research. Meanwhile, since the trade dispute escalated, China set long-term plans and goals to direct resources to tech development and semiconductor localization.
• ADRs and VIEs – The VIE structure has not been recognized by the Chinese government, despite years of operations.
• Tariffs removal – Full removal is unlikely to happen in the near term. We previously mentioned that tariffs result in a lose-lose situation, as evidenced by the negative impact on US manufacturing, as well as not helping improve US's trade balance with China. The US has also called for China to improve its intellectual property protection, as well as increasing domestic market access, among others, but we have yet to see the light from the end of the tunnel.
Overall, the relationship between the US and China remains unchanged. However, we view that the most heightened tensions between the two countries are behind us, and markets have priced in the above-mentioned economic issues since the introduction of tariffs in 2018. We expect that there will be more upside than downside risks from here, assuming that talks for "strategic cooperation" will continue after this summit.
As an investment destination, we continue to remain optimistically cautious of the China market. Although we expect volatility to remain given domestic policy and growth moderation uncertainties, valuations have become attractive. Stock picking remains crucial as we expect corporate earnings to continue to diverge, and we maintain our focus on quality names supported by policy tailwinds, including tech leaders, consumer-related names, healthcare, vocational education and industrial companies.
The views expressed are the views of Value Partners Hong Kong Limited only and are subject to change based on market and other conditions. The information provided does not constitute investment advice and it should not be relied on as such. All materials have been obtained from sources believed to be reliable as of the date of presentation, but their accuracy is not guaranteed. This material contains certain statements that may be deemed forward-looking statements. Please note that any such statements are not guarantees of any future performance and actual results or developments may differ materially from those projected.
Investors should note that investment involves risk. The price of units may go down as well as up and past performance is not indicative of future results. Investors should read the explanatory memorandum for details and risk factors in particular those associated with investment in emerging markets. Investors should seek advice from a financial adviser before making any investment. In the event that you choose not to do so, you should consider whether the investment selected is suitable for you. This material has not been reviewed by the Securities and Futures Commission of Hong Kong. Issuer: Value Partners Hong Kong Limited.