Investment Opportunities in Asia's Technology and Innovation
18-11-2019
The 4G technology has been dominating the mobile market, but 5G technology's imminent arrival is expected to revolutionize the industry with its innovative strategies, particularly in Asia which has been the region with the largest population of mobile Internet users and the most significant growth in almost a decade since 2010. China, sitting right in the center as one of the largest mobile Internet markets and the second largest economy worldwide, has a record of almost 1.2 billion individual subscribers as at the end of 20181.
"China is expected to take up 40% of the global 5G subscribers in a few years, and the next era of Internet will shift from consumer-centric revolving around payment, e-commerce, courier and entertainment, to focusing on industrial internet, such as businesses, robotics, smart city and online education," said Dato' Seri Cheah Cheng Hye, Co-Chairman and Co-CIO of Value Partners.
"China is leading the 5G race, and with the Chinese technology giant Huawei, China will continue to stay ahead of its competition."
Louis So, Co-Chairman and Co-CIO of Value Partners, also pointed out the rollout of 5G technology will require double to triple of the scale of infrastructure investment needed for the 4G era1.
"Investing in 5G technology is not about if we should; rather it is about how much we should." – Glenda Hsia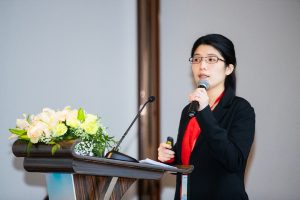 Glenda Hsia, Senior Fund Manager of Value Partners who specializes in Taiwan market and technology-related sector research and investment, believes there are a few points we should consider in order to capture the investment opportunities in the 5G era.
As at the end of 2018, the World Intellectual Property Indicators show that Asia has been outpacing Americas and Europe in research and development (R&D) expenses and filing activity for patents and is the leader worldwide2. The massive R&D investment is dedicated to stimulating innovations in the Asian corporates, and certainly 5G and relevant technology will be one of the innovative sectors that Asia, especially China, would focus on in the next 5 to 10 years.
5G technology is not just an upgrade of the existing generation, it offers a transmission speed 40 times quicker, a latency 10 times lower, and a bandwidth 20 times higher, when compared to 4G technology3. Currently the widely-available-and-used 4G technology in China allows mobile personal services such as purchases and payments over the Internet; whereas in the 5G era this will be taken up a notch with the application on provision of services in industries and corporates. It is expected the number of devices with Internet access worldwide will significantly jump from the current 9.1 billion to 25.1 billion in the 5G era1, and the hardware sectors relevant to mobile devices, for instance, the semiconductor chips industry, will be the first to benefit from this leap.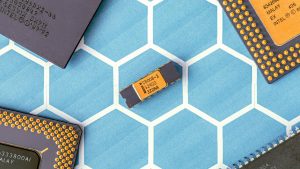 Mainland China's demand for semiconductor chips is approximately 58% of the global demand, yet its output only accounts for 20%4. This substantial gap implies the country would have to turn to the US, South Korea, and Japan, where together they account for about 78% of the global supply of semiconductor chips4. Production of chips for high-end mobile phones requires advanced technology and complex skills, and the businesses associated with these high-end equipment, skills and materials used during the production process are likely to have high growth potential.
Apart from hardware production, upgrades and innovations in products and services would also emerge as the Internet and mobile devices continue to expand their availability, including the development of Internet of Things, vehicle-to-everything, cloud solutions, smart cities, information security and data analysis.
As the independent R&D and innovation capabilities of Asian corporates continuous to improve, Value Partners believes that some quality corporates are likely to sustain higher growth in terms of market share and profitability over the next 5 to 10 years compared to others. With their currently low-priced valuation among their peers in the US and the global markets, these corporates may offer better investment opportunities.
Source: GSMA Intelligence, end of December 2018
Source: Organisation for Economic Co-operation and Development, World Intellectual Property Organization, Morgan Stanley, November 2018
Source: BofA Merrill Lynch Global Research, end of December 2018
Source: SEMI, Bernstein, Gartner, January 2019
The views expressed are the views of Value Partners Hong Kong Limited only and are subject to change based on market and other conditions. The information provided does not constitute investment advice and it should not be relied on as such. All material has been obtained from sources believed to be reliable as of the date of presentation, but its accuracy is not guaranteed. This material contains certain statements that may be deemed forward-looking statements. Please note that any such statements are not guarantees of any future performance and actual results or developments may differ materially from those projected.This material has not been reviewed by the Securities and Futures Commission in Hong Kong. Issuer: Value Partners Hong Kong Limited.