【White paper】China healthcare – Innovation the key to value
22-10-2020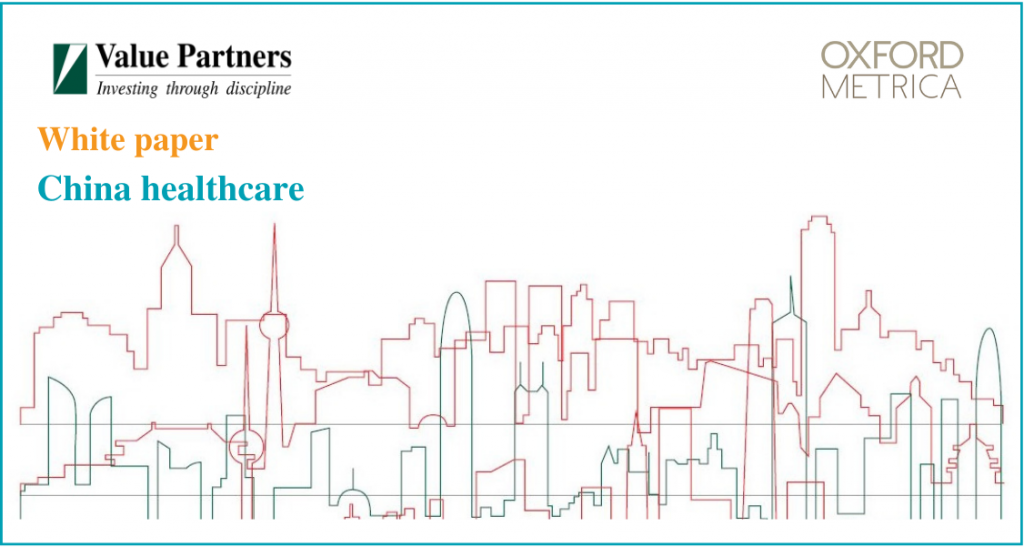 Value Partners & Oxford Metrica has co-launched a white paper China healthcare innovation the key to value.
China healthcare offers one of the brightest investment targets in the world today. As the nation rebounds from COVID in better shape than any other nation, China – with a healthcare spend set to spiral, grey generations keen and able to spend on personal treatments and an increasingly innovative and sophisticated pharmaceutical development industry – is the go-to destination for international investors in private healthcare.
China healthcare: A bright future
Against a backdrop of industry reform – and despite the current global pandemic – the Chinese healthcare sector prospered in 2020, recording stellar performance in the year to date. Right across its many subsectors (see Market Statistics below) a bright future is unfolding for China's pharmaceutical companies, taking into account the impetus provided by its ageing population and its burgeoning healthcare spending. Given their strong innovative capabilities, a 'goldilocks' prospect is in view for investment in Chinese pharmaceutical companies, as indicated by the MSCI China Healthcare Index' recent performance.
Figure : China healthcare performance, from April 2015 to July 2020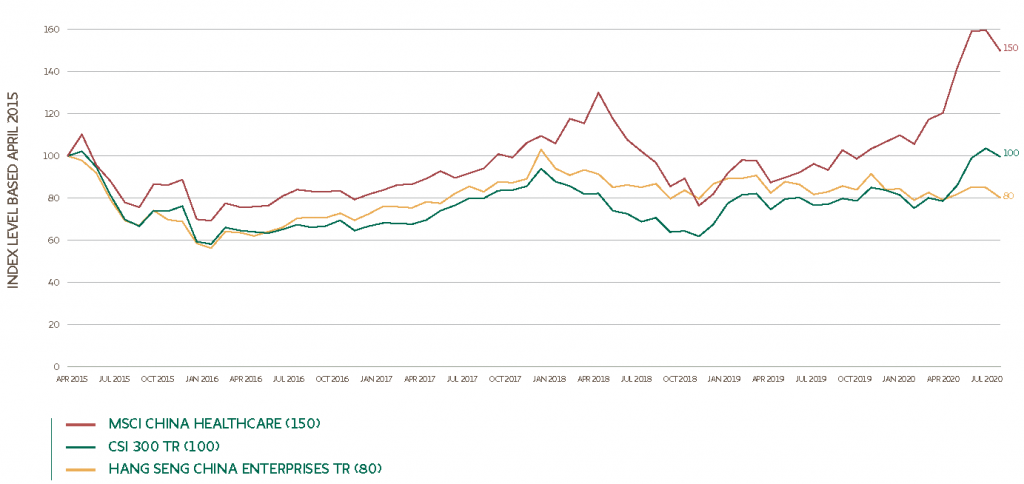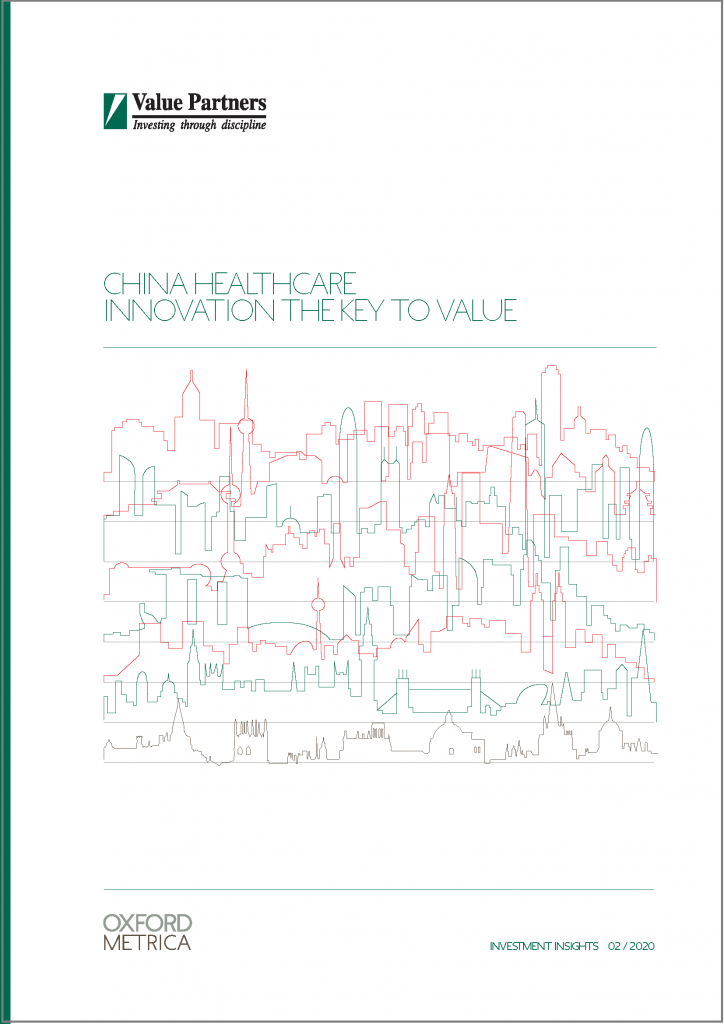 The views expressed are the views of Value Partners Hong Kong Limited only and are subject to change based on market and other conditions. The information provided does not constitute investment advice and it should not be relied on as such. All material has been obtained from sources believed to be reliable as of the date of presentation, but its accuracy is not guaranteed. This material contains certain statements that may be deemed forward-looking statements. Please note that any such statements are not guarantees of any future performance and actual results or developments may differ materially from those projected.
This commentary has not been reviewed by the Securities and Futures Commission in Hong Kong. Issuer: Value Partners Hong Kong Limited.
For Singapore investors: This commentary has not been reviewed by Monetary Authority of Singapore. Value Partners Asset Management Singapore Pte Ltd, Singapore Company Registration No. 200808225G.