Value Partners' ESG integration approach facilitates stock picking
02-11-2021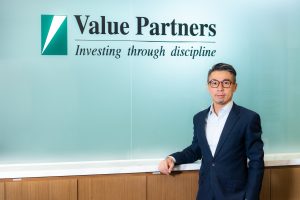 Frank Tsui, our Senior Fund Manager and Head of ESG Investments, shared with the Hong Kong Economic Times how Value Partners applies Environmental, Social and Governance ("ESG") considerations into investment process. He elaborated that when conducting investment analysis, investment team would apply negative screens to define the ESG-considered investible universe, incorporate ESG assessment into fund research and engage with investees with the proprietary ESG Scorecards, as well as do the post-trading monitoring.
Frank believed that Environmental, Social and Governance issues have a material influence on a company's long-term fundamentals, and can effectively help companies improve their corporate governance, and to a certain extent, avoid getting caught up of non-financial factors in the negative news, and improve the sustainable operation of the company, which in turn affect the performance of the investment portfolios.
Read the related interview article: Value Partners: ESG integration approach facilitation stock selection.
Disclaimer: The views expressed are the views of Value Partners Hong Kong Limited only and are subject to change based on market and other conditions. The information provided does not constitute investment advice and it should not be relied on as such. All material has been obtained from sources believed to be reliable as of the date of presentation, but its accuracy is not guaranteed. This material contains certain statements that may be deemed forward-looking statements. Please note that any such statements are not guarantees of any future performance and actual results or developments may differ materially from those projected. This commentary has not been reviewed by the Securities and Futures Commission. Issuer: Value Partners Hong Kong Limited