Supportive measures for Chinese properties: the impact on China credit
15-11-2022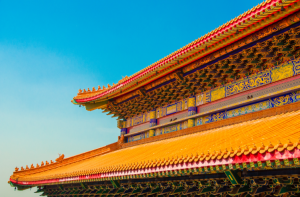 What happened?
On 11 November 2022, it was reported that the PBoC and the CBIRC had jointly issued a notice containing 16 supportive measures for the property sector. The measures include stabilizing funding sources for developers, such as:
• the rolling over of trust/bank loans, as well as ensuring access to bond financing,
• assisting homebuyers in restructuring/rolling over mortgages without credit score implications,
• further ensuring funding for projects completion,
• and supporting the market-based restructuring of high-risk projects through M&A.
Chinese regulators also told second-tier banks to provide RMB400 billions of financing for the property sector, in addition to the RMB600 billion provided by the six state-owned banks in September, bringing the total financial support to RMB1 trillion.
Market Implications
Together with the announced 20 measures for easing Covid Zero, the market has turned bullish on Chinese properties. Some previously hammered stocks doubled their share prices in the last few days, while their bonds also recovered strongly. The iBoxx Asia ex-Japan China Real Estate High Yield Index was up 10% as of 11 November from its low this month and is expected to rise further
following today's rally1.
Value Partners' take
Over the last few days, the stars have aligned for a rather significant rally in Chinese risk assets, with better (lower) CPI print from the US, the announcement of easing Covid controls from China, and now the 16 supportive measures for the property market. Given the previous negative sentiment and the significant underweight in all China-related asset classes, short-term momentum should continue to drive up prices of both equities and credit as sentiment improves.
For the property market, in particular, similar measures were announced in July that resulted in a rally, which was short-lived as fundamentals remained weak. As such, it might be too early to make any meaningful conclusion from a two-day bounce. However, we also see some differences from last time. Timing is one. While the measures were similar, the recent announcement was made after the 20th Party Congress, indicating a further confirmation of the supportive policy direction by the new leadership team. In addition, the announcement of the measures coincides with the 20 new guidelines for easing Covid Zero, which is going to address the fundamental issues of poor demands should a gradual exit from Covid Zero happen in 2023. Together with these supportive measures for the financing needs of property developers, perhaps finally the sector could turn around.
That said, while the short-term sentiment is positive, we will need to continue monitoring the implementation and execution of these policy measures, as ultimately, that matters to fundamentals and a more sustainable recovery. We continue to believe that only the "survivor" issuers can benefit from such recovery; hence "quality first" remains the current strategy.
Source:
1. Bloomberg, 14 Nov 2022
The views expressed are the views of Value Partners Hong Kong Limited only and are subject to change based on market and other conditions. The information provided does not constitute investment advice and it should not be relied on as such. All materials have been obtained from sources believed to be reliable as of the date of presentation, but their accuracy is not guaranteed. This material contains certain statements that may be deemed forward-looking statements. Please note that any such statements are not guarantees of any future performance and actual results or
developments may differ materially from those projected.
Investors should note that investment involves risk. The price of units may go down as well as up and past performance is not indicative of future results. Investors should read the explanatory memorandum for details and risk factors in particular those associated with investment in emerging markets. Investors should seek advice from a financial adviser before making any investment. In the event that you choose not to do so, you should consider whether the investment selected is suitable for you.
This commentary has not been reviewed by the Securities and Futures Commission of Hong Kong. Issuer: Value Partners Hong Kong Limited.