Remain selective in China's healthcare sector
26-07-2022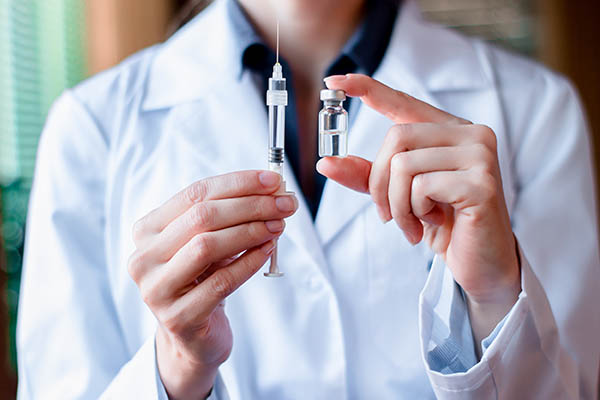 Sentiment towards China's healthcare sector has improved, driven by easing regulatory concerns and continued improvement in the country's Covid situation. In June, the MSCI China All Shares HC 10/40 Index gained 12.7%1.
During the month, the National Healthcare Security Administration (NHSA) has clarified the price cut magnitude and renewal negotiation rules for innovative drugs and other exclusive drugs after their inclusion in the national reimbursement drug list (NRDL). The maximum decrease of price for simple renewal drug insurance is only 25%2. Despite the price reduction, market coverage for these innovative drugs will increase, offsetting the negative impacts. We view that the rules are generally benign and have proven the consistency of policy direction, thus alleviating market concerns about the reduction in innovative drug prices.
Separately, China's healthcare sub-sectors continued to record strong growth, particularly in biotechnology and CXO, where revenues were up 145% and 66% in FY21, respectively, driven by the rapid uptake of innovative drug sales among biotech and strong backlog in CXOs. The internet healthcare sector also recorded positive growth of 38% in FY213.
But remain selective
Despite the positive performance of the healthcare sector, we prefer to be selective as not all companies are created equally in this space.
For example, in the oncology drug space, PD-1 inhibitors, which are anticancer drugs, have become an important area for drug development in China in recent years. However, China's PD-1 market has become highly competitive due to the high homogeneity of the drugs, with four major domestic pharmaceutical companies producing the drugs.
Despite the competition, we see opportunities in one of these companies, which is a leader in innovative drugs, as it has a variety of oncology treatments. In addition, its business is more diverse, as its non-oncology drug portfolio has been growing and has the potential to develop. Because of these, we view that the earnings outlook of this company is more attractive than its peers.
The company also expects more oncology-related products in its pipeline. For example, it announced that National Medical Products Administration (NMPA) formally accepted the New Drug Application (NDA) for its new infusion for tumor immunotherapy, jointly developed with domestic peers. In addition, Indonesian authorities have approved its drug that can treat five types of cancers, which marks the first commercialized Chinese antibody drug in Indonesia. This is also a meaningful step for the company to tap into the Southeast Asia market.
In addition to the above-mentioned drugs, the company also has high-quality medicines for treating autoimmune, metabolic, ophthalmology and other major diseases. The business potential is considerably huge due to its diversified portfolio of drugs, and they also enhance the future earnings base. The stock price increased by 40.2% since June, compared with the Hong Kong Biotechnology Index and the Hang Seng Index, which rose 13.6% and fell 2.4%, respectively. It is worth noting that the price-sales ratio of the company is just 10.9x, which is lower than the average industry level of 15.3x4. We view that valuations are attractive, as the company still has a huge space to grow due to its strong multi-drugs portfolio.
Source:
MSCI, 30 June 2022
National Healthcare Security Administration, 13 June 2022
China Merchants Securities, 14 April 2022
Bloomberg, 21 July 2022
Featured Fund:

The views expressed are the views of Value Partners Hong Kong Limited only and are subject to change based on market and other conditions. The information provided does not constitute investment advice and it should not be relied on as such. This material contains certain statements that may be deemed forward-looking statements. Please note that any such statements are not guarantees of any future performance and actual results or developments may differ materially from those projected. All material has been obtained from sources believed to be reliable, but its accuracy is not guaranteed. This commentary has not been reviewed by the Securities and Futures Commission. Issuer: Value Partners Hong Kong Limited.