China Healthcare – Innovation the key to value
31-05-2021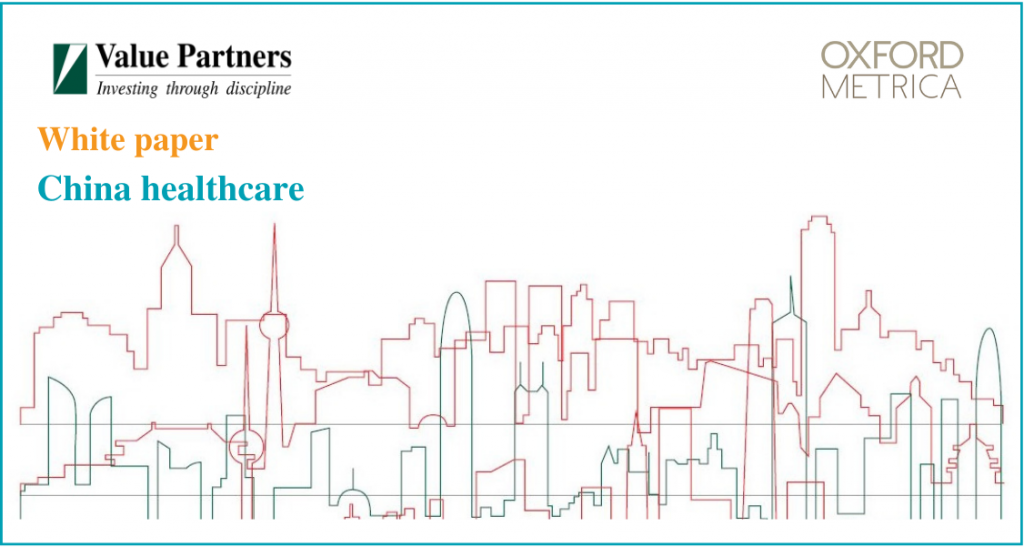 Value Partners & Oxford Metrica has co-launched a white paper China healthcare innovation the key to value.
China's Grey Bomb Cries Out For Innovation
China's over-65 population is projected to reach 366 million by 2050 and account for 26% of the population. By then, China's enormous elderly population is estimated to exceed those of the U.S., Japan and Europe combined. This rapid growth will in turn demand reform in China's healthcare system and improved access to affordable quality drugs, particularly those able to combat the chronic diseases associated with ageing. Unfortunately China's spending on healthcare is low compared to other developed countries, making up only 6.6% of total GDP compared to 17% in the U.S., around 11% in Japan, Germany and France.
Against a backdrop of industry reform – and despite the current global pandemic – the Chinese healthcare sector prospered in 2021, recording stellar performance in the year to date. Right across its many subsectors a bright future is unfolding for China's pharmaceutical companies, taking into account the impetus provided by its ageing population and its burgeoning healthcare spending. Given their strong innovative capabilities, a 'goldilocks' prospect is in view for investment in Chinese pharmaceutical companies, as indicated by the MSCI China All Shares Healthcare 10/40 Index's recent performance: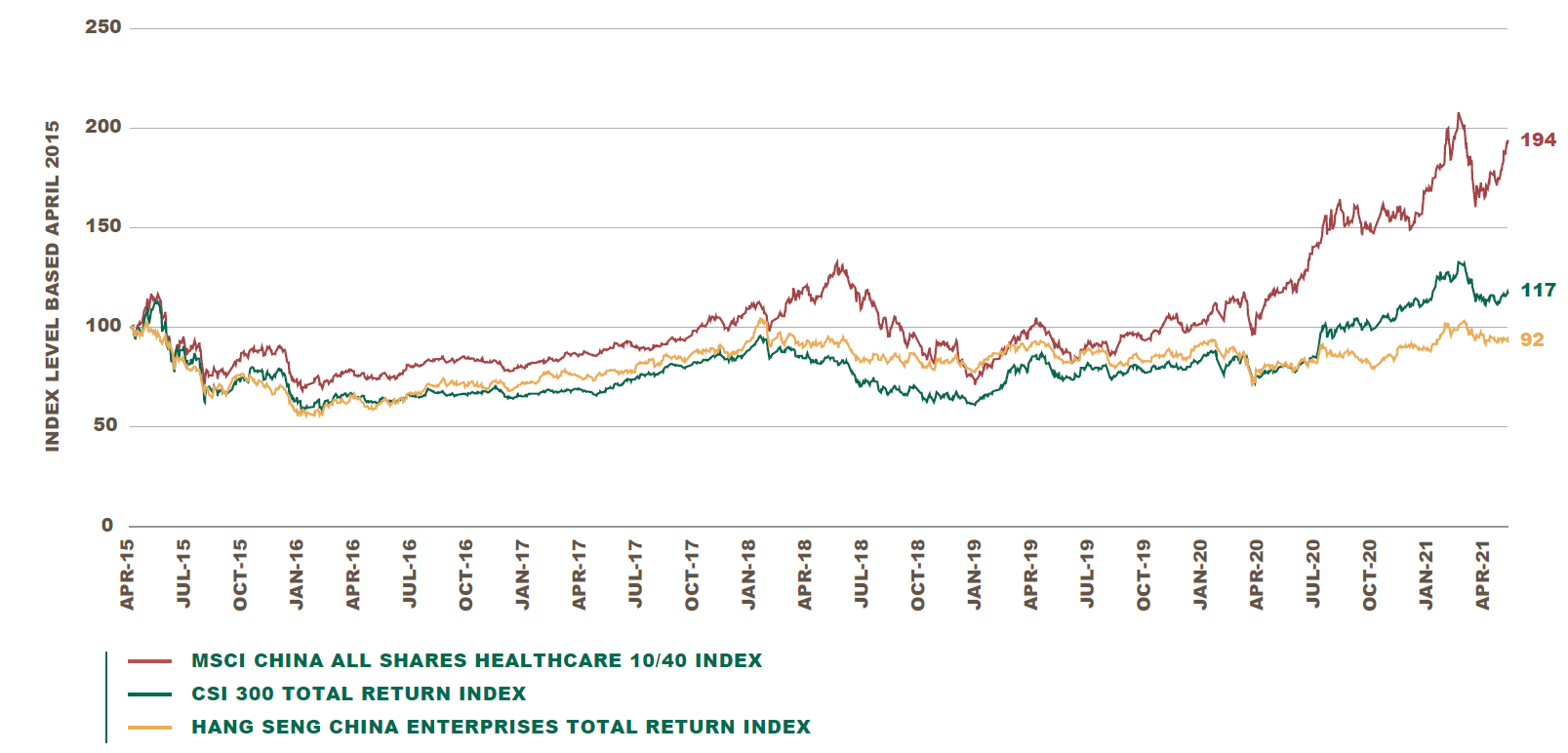 The views expressed are the views of Value Partners Hong Kong Limited only and are subject to change based on market and other conditions. The information provided does not constitute investment advice and it should not be relied on as such. All material has been obtained from sources believed to be reliable as of the date of presentation, but its accuracy is not guaranteed. This material contains certain statements that may be deemed forward-looking statements. Please note that any such statements are not guarantees of any future performance and actual results or developments may differ materially from those projected.
This commentary has not been reviewed by the Securities and Futures Commission in Hong Kong. Issuer: Value Partners Hong Kong Limited.
For Singapore investors: This commentary has not been reviewed by Monetary Authority of Singapore. Value Partners Asset Management Singapore Pte Ltd, Singapore Company Registration No. 200808225G.