Cooler heads prevail – a value perspective
01-04-2020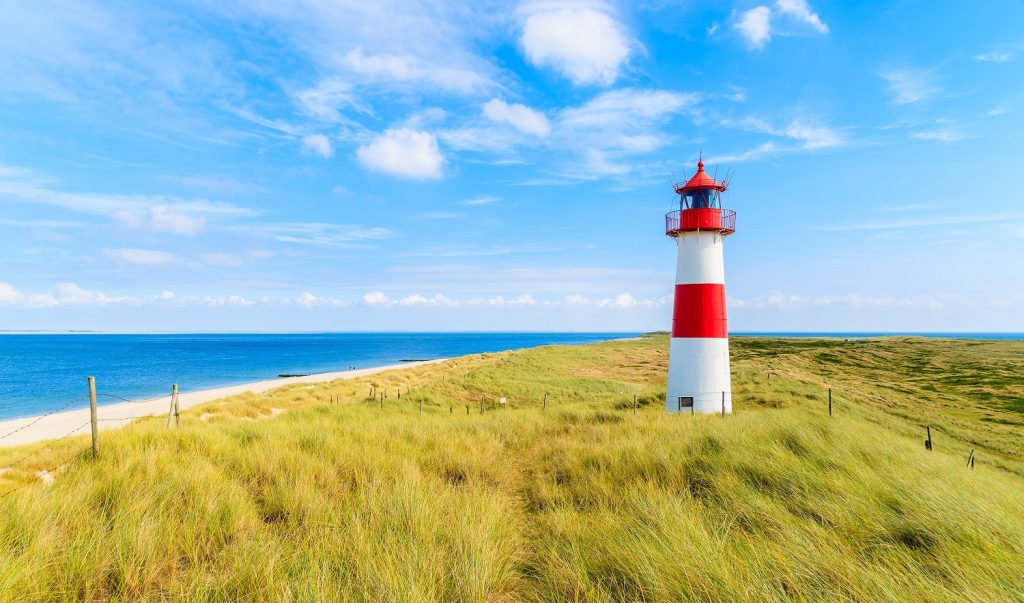 We hope you stay healthy and safe during these most difficult days.
As value investors, we observe bargains surfacing from irrational sell-downs over the past weeks. To put facts into perspective, valuation of Hong Kong and Mainland China equities has dipped to a historical low, although corporate fundamentals broadly remain intact. We see attractive equities valuations of the Hang Seng Index and the Hang Seng China Enterprise Index (HSCEI), reflecting stock performance of blue chips and Hong Kong-listed mainland companies respectively.
Figure 1: HSI and HSCEI post-crisis performance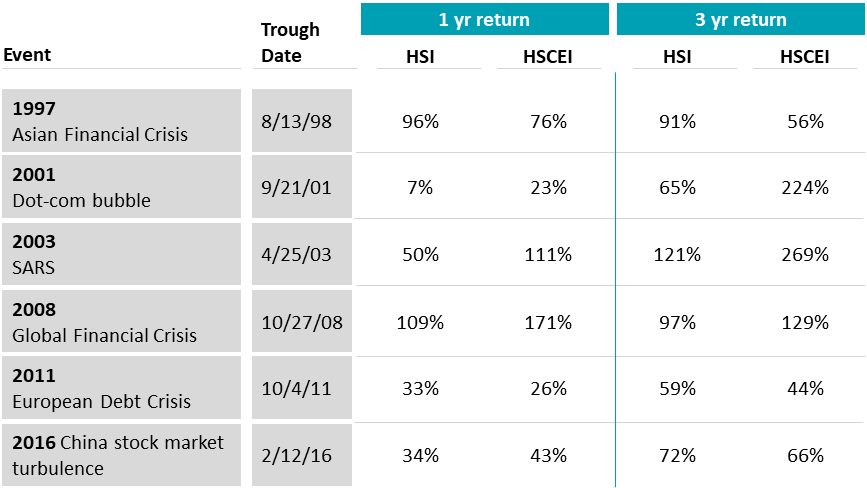 Source: FactSet, I/B/E/S, MSCI, Goldman Sachs Asia-Pacific Weekly Kickstart, Yipitdata, Wind, 20 March 2020
Looking at the crisis-time data (Figure 2), we have seen a historical pattern of a rebound for one- and three-year periods. The strongest rebound recorded was during the 2003 health crisis– seeing a 269% rise in the HSCEI Index.
Figure 2: Price-to-earnings ratio estimate for 2020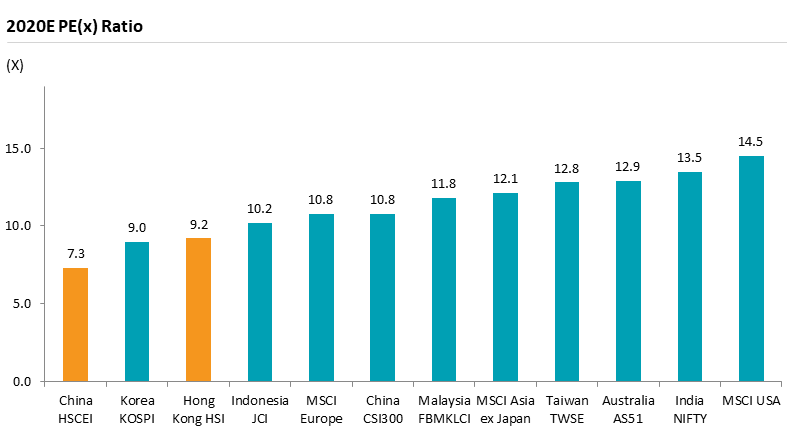 Source: Bloomberg, data as of 24 March 2020
We believe, disciplined investing approach and robust research shall cut through near-term turbulence and noise and help us locate long-term opportunities.
Our team has been closely monitoring the evolving situation.
While the Western world combats the virus, China's policies such as stringent quarantine and business closure have effectively flattened the curve of newly-infected cases. Although China's yearly economic and sector figures may soften, the economy is expected to remain in the growth territory.
Stabilizing consumption figures epitomize a comeback of growth. We take the sales figure from a leading e-commerce platform in China to illustrate the recovery trajectory. In gross merchandise volume terms, sales slid to the negative territory throughout February and bottomed at -50% year-on-year. It turned positive near early March. More signs of recovery:
China's city traffic (100 cities average) recovers to normal level
New home sales are almost on par with previous year
Energy demand (coal consumption) reaches the 2019 levels
On the consumption side, our channel check suggests Nike's sales to return normal from 2Q20 and BMW will resume year-on-year sales growth in April
Chinese onshore companies continue to display their strong fundamentals and growth prospect. We thus continue to hold our constructive views.
Figure 3: Sales figure of a leading e-commerce platform in China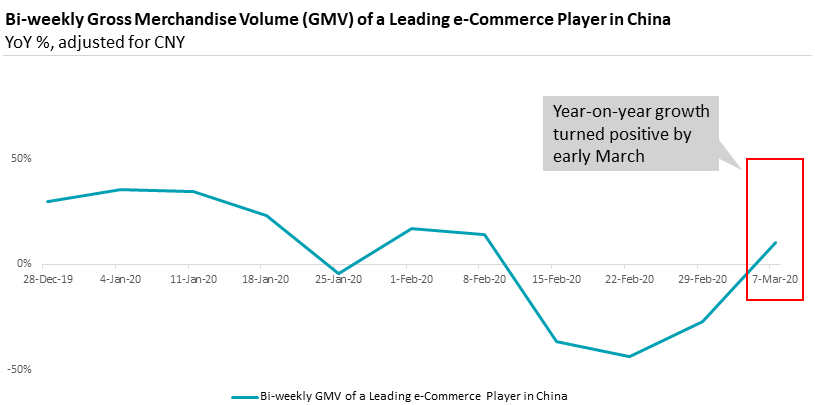 Source: FactSet, I/B/E/S, MSCI, Goldman Sachs Asia-Pacific Weekly Kickstart, Yipitdata, Wind, 20 March 2020
In our view, cooler heads always prevail amid crises.
The virus is new in human history but market volatility is not. Market has survived countless extreme volatility instances when Value Partners has already been operating in the market. Our 200-strong team located worldwide runs a solid track record of the past 27 years.
Ahead, our long-term strategic vision is unchanged despite the short-term challenges. We are also committed to continually deliver the best products and services to our valuable clients.
The views expressed are the views of Value Partners Hong Kong Limited only and are subject to change based on market and other conditions. The information provided does not constitute investment advice and it should not be relied on as such. All material has been obtained from sources believed to be reliable as of the date of presentation, but its accuracy is not guaranteed. This material contains certain statements that may be deemed forward-looking statements. Please note that any such statements are not guarantees of any future performance and actual results or developments may differ materially from those projected.
This commentary has not been reviewed by the Securities and Futures Commission of Hong Kong. Issuer: Value Partners Hong Kong Limited