Fixed Income Investment Outlook 1Q 2023
02-03-2023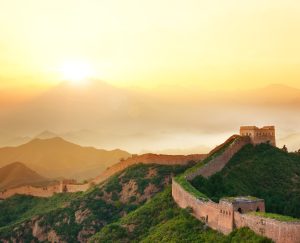 US: Sticky inflation and slowing growth momentum
Strong US job and PMI data have surprised the market on the upside, with the 10-year US treasury yield moving 50 bps higher from early February (7 bps wider YTD). This has led markets to reassess the peak Fed rate and policy path. While a US soft landing or recession scenario remains difficult to pinpoint due to the mixed bag of data, a growth slowdown in the latter part of this year is inevitable, especially after the massive monetary tightening in 2022.
China: Reopening paves the way for normalization; response to policy pivot is key
Most high-frequency data indicate much better economic activities in China after it lifted its Covid-related lockdowns. Chinese New Year-related and overall resumption of activities shall partly buoy GDP growth in the first quarter of this year. Sequential YoY growth should recover more notably in the second quarter on further recovery in consumption, services, and the marginal narrowing declines in property sales, plus a low base effect. Macro policies shall support infrastructure investment, as emphasized in the Central Economic Work Conference (CEWC) late last year, though we note the pace may slow as the financial health of local government levels calls into question lower land sales. Export growth will likely moderate amid the global slowdown.
Onshore China
The 10-year China Government Bond (CGB) yield fluctuated within a narrow range of 30 bps in 2022. It reached the 2022 peak level at 2.95% in early December post-reopening news and finished the fourth quarter at an average of 2.8%. With activities starting to normalize and growth momentum building up, we believe there is room for yields to move higher, or frontloaded, at 3% in the first half of 2023 (more notable YoY impact on GDP in 2Q23 due to low base on Shanghai lockdowns). Nevertheless, we expect the level will likely fluctuate, depending on the speed of economic recovery. The pace of economic growth may start to decelerate in the second half of this year, leading to some moderation in the CGB yield in the same period.
Credit strategy
The fundamentals of Asia and China investment grade (IG) remain on solid footing due to low default and fallen angel risks. The credit quality of Asia high yield (HY) issuers should also stabilize after the correction in the credit and property cycle. Moreover, the Asia HY market is of relatively better credit quality than in prior years, with more constituents in the BB space.
Despite the yield compression YTD, we believe the absolute yield levels of Asia and China HY credits remain attractive relative to their peers and provide some cushion against adversity. We selectively trimmed some exposure due to their rich valuations and adopted a more cautious view on the speed of a fundamental turnaround. Peak inflation, fading US dollar strength, and limited net financing should support bond technicals.
To learn more, please click below to download the full report.
The views expressed are the views of Value Partners Hong Kong Limited only and are subject to change based on market and other conditions. The information provided does not constitute investment advice and it should not be relied on as such. All materials have been obtained from sources believed to be reliable as of the date of presentation, but their accuracy is not guaranteed. This material contains certain statements that may be deemed forward-looking statements. Please note that any such statements are not guarantees of any future performance and actual results or developments may differ materially from those projected.
Investors should note that investment involves risk. The price of units may go down as well as up and past performance is not indicative of future results. Investors should read the explanatory memorandum for details and risk factors in particular those associated with investment in emerging markets. Investors should seek advice from a financial adviser before making any investment. In the event that you choose not to do so, you should consider whether the investment selected is suitable for you. This material has not been reviewed by the Securities and Futures Commission of Hong Kong. Issuer: Value Partners Hong Kong Limited.