Co-Chairman Louis So: The new opportunities in a post-COVID-19 environment
22-09-2020
COVID-19 may lead to social instability in some countries, but the prospects for the China market remain strong for many reasons, says our Co-Chairman and Co-Chief Investment Officer Louis SO during a recent interview with HKUST Business School.
As a leader of the first and only asset management firm listed on the Main Board of the Hong Kong Stock Exchange, So is about to harness the new opportunities in a post-COVID-19 environment. He believes that whatever happens, a post-COVID-19 environment is going to be very different to anything in the past. "China will certainly be outperforming other markets, though it may not drive the growth of the global economy."
He says that COVID-19 has not changed Value Partners Group's strategy very much. The company is still tapping into what eventually could be the world's largest market – China. So notes that savings are high in China. "We need to enter this market in order for us to grow," he says.
He reckons that China will come out of the pandemic ahead of other markets. His predictions are based on recent economic data coming out of China which shows a V-shaped recovery trend on both the macro and the consumer level.
Post COVID-19 Market Outlook
As one of Asia's largest independent asset management firms, Value Partners has identified five investment themes on China's market which the company believes will be less affected by the current market risk factors.
Consumption Upgrade – Mega Trend and Towards Pricier Brands
Technology and 5G – Leader in R&D and Innovation and 5G Opportunities
Higher Education – Strong Demand and Potential for Tuition Hike
Online Service Platforms – Current Low Spending and Low Penetration Rate
Healthcare – Aging Population and Current Low Medical Expenditure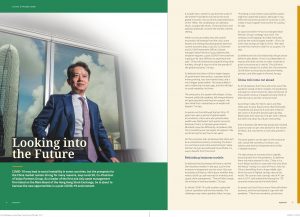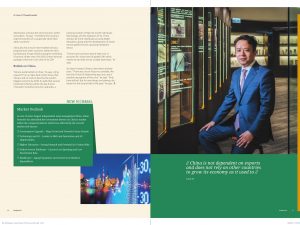 Source: HKUST Business School