Insights on Mandatory Provident Fund – May 2018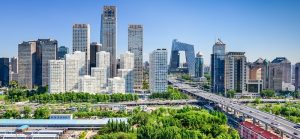 In the Greater China market, volatility persisted in April as the US-China trade dispute continued to unsettle investors.  Additionally, the inflated valuations of technology stocks and the prospect of faster rate hikes by the US Federal Reserve presented further downside risks.
In April, Sino-US trade tensions eased somewhat as President Xi Jinping reiterated China's commitment to further open up its economy at the Bo'ao Forum.  Pledges made by President Xi, including tariff cuts on car imports and greater intellectual property rights protection, laid the groundwork for a smoother Sino-US trade talk and are conducive to both sides reaching an agreement.  However, the market is expected to remain volatile during the negotiation process as the exchange of threats between the two nations may weigh on short-term investor sentiment.
During the month, the US Department of Commerce banned US firms from selling components to China's leading technology firm ZTE, which stoked fears among many technology hardware manufacturers.  While our MPF portfolio does not have any exposure to ZTE, it was affected by an overall sector correction as investors feared further bans will be slapped on other tech exporters.  However, the portfolio manager does not expect the portfolio to be significantly impacted as the components manufacturers in the portfolio are critical to the smartphone supply chain, and it would be difficult for large brands to source alternatives.  On a more positive note, our position in relatively more defensive sectors, such as oil and gas, continued to be resilient.
Looking ahead, trade frictions between China and the US will continue to negatively affect investor sentiment.  However, given the insignificant impact of the proposed tariffs on China's economy – GDP growth will fall by only less than a tenth of a percentage point should the tariffs go through – we don't see the trade dispute as a real threat to China's macroeconomic fundamentals.  Currently, the China market is still trading at a compelling price-to-earnings ratio of 12.7 times, while its 2018 EPS growth rate is forecasted at 15%.  Both figures attest to the attractiveness of the China market, and we will stay nimble to uncover value opportunities amid volatility spikes.
Performance data is net of all fees. Investment involves risk. The price of units may go down as well as up and past performance is not indicative of future results.  Investors should read their own mandate for details. Individual stock performance is not indicative of fund performance.
The views expressed are the views of Value Partners Limited only and are subject to change based on market and other conditions. The information provided does not constitute investment advice and it should not be relied on as such. All material has been obtained from sources believed to be reliable, but its accuracy is not guaranteed. This material contains certain statements that may be deemed forward-looking statements. Please note that any such statements are not guarantees of any future performance and actual results or developments may differ materially from those projected.