Corporate Social Responsibility
Furthermore, Value Partners also strives to be a responsible corporate citizen and dedicates resources to those who are in need within our community. We begin with the upbringing of our children, who are the future pillars of the community. The Group also sponsors community activities and donates to charitable organizations. Our employees are encouraged to serve as volunteers at organizations promoting child welfare, and to nurture young talents in society. Over the years, we show our support for the financial industry, universities, as well as the wider community through participating in a range of campaigns and activities.
Value Partners Group has been awarded the Caring Company logo by the Hong Kong Council of Social Service since 2016 to 2020, in recognition of our commitment to and performance in corporate social responsibility ("CSR") over the past years.
Value Partners Group has been renewed the Happy Company Title for 2022 by HKPC.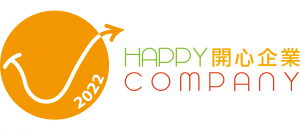 Corporate Sustainability
The Group recognizes the significance of sustainability factors both in the investment decisions we make and the way we run our business. As a listed company, Value Partners is engaged in the community that we serve, and we are deeply conscious of building a healthy work culture and constantly improving the environment for our employees.
Please click here to download the latest Environmental, Social and Governance Report issued by the Company. The report discloses the sustainability initiatives by the Group and was prepared in accordance with the ESG Reporting Guide set out in Appendix 27 of the Rules of Governing the Listing of Securities on The Stock Exchange of Hong Kong Limited ("HKEx").