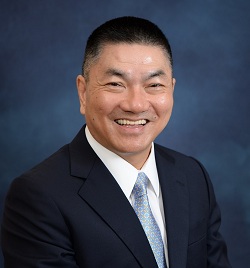 Dato' Seri CHEAH Cheng Hye
MAoF
Co-Chairman and Co-Chief Investment Officer
Dato' Seri CHEAH Cheng Hye is Co-Chairman and Co-Chief Investment Officer of Value Partners Group. He is in charge of Value Partners' fund management and investment research, business operations, product development and corporate management. He sets the Group's overall business and portfolio strategy.
Dato' Seri CHEAH has been in charge of Value Partners since he co-founded the firm in February 1993 with his partner, Mr. V-Nee YEH. Throughout the 1990s, he held the position of Chief Investment Officer and Managing Director of Value Partners, responsible for managing both the firm's funds and business operation. He led Value Partners to a successful listing on the Main Board of the Hong Kong Stock Exchange in 2007. The firm became the first asset management company listed in Hong Kong. Dato' Seri CHEAH has more than 30 years of investment experience, and is considered one of the leading practitioners of value-investing in Asia and beyond. Value Partners and he personally have received numerous awards – a total of more than 200 professional awards and prizes since the firm's inception in 1993.
Dato' Seri CHEAH currently serves as an Independent Non-executive Director, Chairman of Investment Committee and Cash Market Consultative Panel of Hong Kong Exchanges and Clearing Limited ("HKEX"), a member of the Hong Kong University of Science and Technology ("HKUST") Business School Advisory Council, Convenor of Advisory Council for the Malaysian Chamber of Commerce (Hong Kong and Macau), a member of the Hong Kong Trade Development Council ("HKTDC") Belt and Road & Greater Bay Area Committee, a member of the HKTDC Mainland Business Advisory Committee, a Fellow of the Hong Kong Management Association, and a member of the Hong Kong Academy of Finance ("MAoF").
In August 2016, Dato' Seri CHEAH was conferred Darjah Gemilang Pangkuan Negeri ("DGPN"), one of the highest civil honours granted by the state of Penang in Malaysia to recognize exceptional individuals. The DGPN award comes with the title of "Dato' Seri". In 2013, he was conferred Darjah Setia Pangkuan Negeri ("DSPN") with the title of "Dato' ". In the same year, he was named an Honorary Fellow of the HKUST for outstanding achievements.
In 2023, Dato' Seri CHEAH won Asia Asset Management's "2023 Best of the Best Award – Lifetime Achievement Award." This award recognizes his outstanding contributions to the industry for over 35 years. He was also named by Asia Asset Management as one of the top 25 leaders over the past 25 years in Asia's asset management industry in 2021. He was named "Outstanding Manager of the Year – Greater China equity category" in the Fund of the Year Awards 2017 by Benchmark, and co-winner of "CIO of the Year in Asia" along with Mr. Louis SO in the 2011 Best of the Best Awards by Asia Asset Management. In 2010, he was named by AsianInvestor as one of the Top-25 Most Influential People in Asian Hedge Funds. In 2009, he was named by AsianInvestor as one of the 25 Most Influential People in Asian Asset Management. He was also named "Capital Markets Person of the Year" by FinanceAsia in 2007, and in 2003, he was voted the "Most Astute Investor" in the Asset Benchmark Survey.
Prior to starting Value Partners, Dato' Seri CHEAH worked at Morgan Grenfell Group in Hong Kong, where, in 1989, he founded the Company's Hong Kong/China equities research department as the Head of Research and proprietary trader for the firm. Prior to this, he was a financial journalist with the Asian Wall Street Journal and Far Eastern Economic Review, where he reported on business and financial news across East and Southeast Asia markets. Dato' Seri CHEAH served for 9 years (from 1993 to 2002) as an independent non-executive director of Hong Kong-listed JCG Holdings, a leading microfinance company (a subsidiary of Public Bank Malaysia renamed from 2006 as Public Financial Holdings).