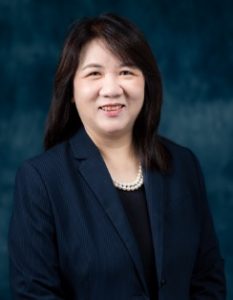 Winnie LAM
Chief Operating Officer
Ms. Winnie LAM is Chief Operating Officer of Value Partners.  She oversees the Group's overall operations and back office functions, covering finance, information technology, fund operations, product development, as well as administration across the Group's Hong Kong headquarters and overseas offices.
Ms. LAM joined Value Partners in July 2021. She is an esteemed industry veteran with more than 30 years of experience in the fund management and financial services industry across Asia. Most recently, she spent 14 years as the Head of Operations, Asia at First Sentier Investors (formerly known as First State Investments), based in Hong Kong. Before this, she was Head of Settlement and Fund Administration at Lloyd George Management, and headed up the teams on operations control and data management at J.P. Morgan Securities. Before that, Ms. LAM has held various senior positions in fund management companies, investment banks and financial services firms, including Kerry Investment Management, Kerry Securities and American Express.
Ms. LAM graduated from the University of South Australia with a Master's degree in Business Administration, and obtained a Bachelor's degree in Business Studies from City University of Hong Kong. She is a member of the Hong Kong Institute of Certified Public Accountants ("HKICPA") and the Association of Chartered Certified Accountants ("ACCA").