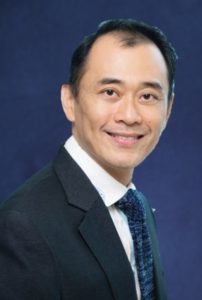 James ONG
Head of Southeast Asia Chief Executive Officer of Singapore
Mr. James ONG is Managing Director, Head of Southeast Asia and Chief Executive Officer of Singapore of Value Partners. He oversees the Group's business in Southeast Asia, and leads the Group's institutional business for Southeast Asia.
Mr. ONG joined Value Partners in November 2021. He brings over 25 years of leadership and sales management experience from leading financial institutions. Most recently, he was Managing Director of State Street Global Advisors ("SSGA") and Head of South East Asia region, responsible for both institutional and intermediary business and P&L for the region. Before SSGA, he was Client Director at HSBC Asset Management and Director at UOB Asset Management. Prior to that, he worked at a boutique investment advisory firm and insurance companies.
Mr. ONG holds a Bachelor of Applied Science (Computer Technology) from Nanyang Technological University in Singapore.