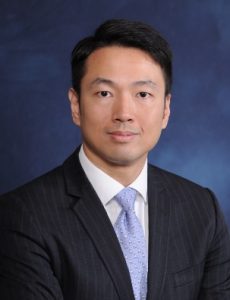 TSANG Tak Ming, Wallace
CFA
Managing Director Regional Head, Intermediary Business, Asia Pacific
Wallace TSANG is Regional Head of Intermediary Business of Asia Pacific of Value Partners, where he is responsible for overseeing the management and development of fund distribution business in the Asia Pacific region.
Mr. TSANG brings over 20 years of experience across asset management and financial services industry. He joined Value Partners in July 2008 as a Senior Sales Manager and was appointed as Managing Director, Intermediary Business, in 2012. In December 2019, he was promoted to his current role. Under his leadership, he helps the Company to extend of its reach into the intermediary market and the private banking industry.
Prior to joining Value Partners, Mr. TSANG worked at Pioneer Investment Management covering North Asia region's fund distribution business. He also gained valuable experience at Citibank Hong Kong as an Investment Consultant of Citigold and various wealth management companies.
Mr. TSANG has been a member on the Executive Committee of the Hong Kong Investment Funds Association ("HKIFA") since September 2018. He holds a Bachelor's degree in Environment Science from The Chinese University of Hong Kong. He is a CFA charterholder.