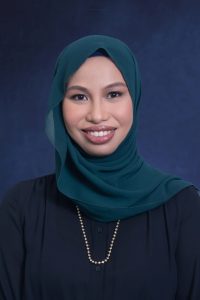 Durraini Binti BAHARUDDIN
Managing Director, Value Partners Asset Management Malaysia Sdn. Bhd.
Ms. Durraini BAHARUDDIN is a Managing Director, Malaysia Business of Value Partners Asset Management Malaysia, a wholly owned subsidiary of Value Partners Group. She is responsible for leading the product development initiatives for Value Partners Malaysia and the region, and to build up the institutional business of Value Partners in Malaysia, Brunei, Indonesia and the Middle East.
Ms. BAHARUDDIN joined Value Partners Malaysia in November 2018. She has fourteen years of experience in the asset management industry, in which she had held various roles from investment management (equity), setting up global offices, operational rationalisation and business development across asset classes including equities, fixed income and alternative investments.
A lawyer by training, Ms. BAHARUDDIN had built up her experience in asset management during her time with Permodalan Nasional Berhad (PNB), one of the largest unit trust companies in Malaysia. Under this esteemed organisation, Ms. BAHARUDDIN managed ASEAN and Asia Pacific equity mandates, alongside doing investment research into the global and regional consumer sectors and plantations. She was also tasked with the setting up of PNB Global Offices and ended her stint with PNB at its Singapore office in 2016.
Ms. BAHARUDDIN had further enhanced her asset management experience by taking on the Institutional Sales role with a global asset management company, in which she helped raised assets across equity and fixed income mandates and service key institutional clients in Malaysia.
Ms. BAHARUDDIN graduated from King's College London with a Bachelor of Laws (Honours). She was later on called to the English Bar as a Barrister at Law and is a member of Lincolns Inn. She holds a Master's degree in Masters Applied Finance from Kaplan Professional, Australia. She is also a Capital Markets Services Representative's Licence holder.