Earnings growth sets the stage for Hong Kong and China equities
26-06-2017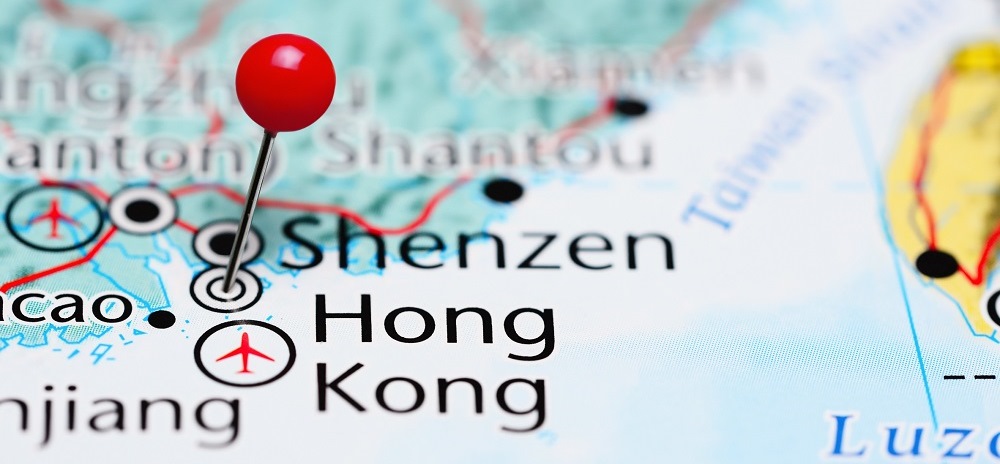 The Hong Kong and Chinese stockmarkets have been in a strong uptrend since the start of the year. Despite some moderations in China's macro data in May, Hong Kong stocks and China's offshore equities (as represented by the MSCI China Index) extended their rally during the month, registering positive returns for five months in a row. Will the stockmarkets continue their uptrend in the second half of 2017? Corporate earnings growth is the determinant factor to gauge:
Corporate earnings drove stocks higher
Earnings growth, backed by an improving economy, was the most significant engine that fuelled the recent rally in Hong Kong and China. In the first quarter of 2017, China reported a series of encouraging macro readings – export growth remained strong, real estate and manufacturing investment continued to rise, industrial growth gathered pace and retail sales stayed solid. All of these factors reflected a robust domestic demand in China.
Meanwhile, China's first-quarter Gross Domestic Product (GDP) growth exceeded market expectation at 6.9%. This not only gives policy makers headroom to resolve structural problems, but it also provides impetus for corporate net profit and sales growth while at the same time strengthens cash flow and improves gearing, thereby setting the stage for further earnings growth going forward.
Currently, the market is pricing in a 14% year-on-year earnings growth for the MSCI China Index in 2017, as compared with an actual decline of 2.5% in 2016. In the A-share market, first-quarter earnings rose 21.5% year-on-year – the fastest growth in six years – driven by the growth in sales and gross profit margin. Going forward, upward earnings revisions across different sectors will provide support for stockmarket performance.
Hong Kong stocks supported by southbound flow
On top of earnings growth, southbound capital also serves as a catalyst for Hong Kong equities. The size of the southbound flow is mainly governed by two factors: 1) the long-term depreciation trend in RMB, which prompts mainland investors to diversify assets overseas; 2) the valuation premium of some dual-listed A shares as compared to their H-share counterparts, which signals profit opportunities for investors shall the valuation gap narrows.
Although the size of southbound flow decreased somewhat recently, the long-term southbound trend remains intact given China's increasing demand for overseas investment and the growing awareness for asset diversification. Furthermore, if there is further loosening of capital controls in the future, the Hong Kong stockmarket will likely see more robust capital inflows.
With ample liquidity in Hong Kong, fund managers are vigorously looking for investment opportunities locally. Therefore, we are positive on Hong Kong equities' performance in the near term.
Two key factors to watch
Two key developments are beeping in Hong Kong stock investors' radar in the second half of the year; the first being the interest rate environment. Rate hike exercises in the US will inevitably raise interest rates in Hong Kong. However, even though interest rates are trending up gradually, they will remain at a low level for an extended period of time, implying that the impact of rate hike on liquidity will be contained.
Secondly, China's economic development also plays a decisive role in Hong Kong market performance. To ensure financial stability, the Chinese government is actively deleveraging the economy by restraining shadow banking and other financial irregularities. Nevertheless, even if China's economic growth slows down, its pace of expansion is still considered to be healthy. We expect China's economic growth for 2017 will stay at a benign pace of between 6.5% and 7%, which is favourable to market stability.
Riding on compelling valuation
After the stockmarket rally in the first half of 2017, some investors worried that the Hong Kong and Chinese stockmarkets are overheated; but valuation suggests otherwise. As at 2 June 2017, the forward price-to-earnings ratio (P/E) of the MSCI China Index is estimated at 13.7 times. Albeit slightly higher than historical average (10-year average: 12.1 times), the forward P/E still appears more attractive than global peers. For reference, the Europe and US stockmarkets are trading at forward P/Es of 16 times and 19 times, respectively, entailing further upside potential in Chinese equities. Among the sectors, H-share valuations are particularly attractive with a 2017 forward P/E of 8.6 times. We have identified opportunities in selective stocks in the consumption, exports, finance and Chinese property sectors.
The views expressed are the views of Value Partners Hong Kong Limited only and are subject to change based on market and other conditions. The information provided does not constitute investment advice and it should not be relied on as such. All material has been obtained from sources believed to be reliable, but its accuracy is not guaranteed. This material contains certain statements that may be deemed forward-looking statements. Please note that any such statements are not guarantees of any future performance and actual results or developments may differ materially from those projected.
 Investors should note that investment involves risk. This commentary has not been reviewed by the Securities and Futures Commission. Issuer: Value Partners Hong Kong Limited.