Asian high-dividend stocks preferred in a volatile environment
30-09-2015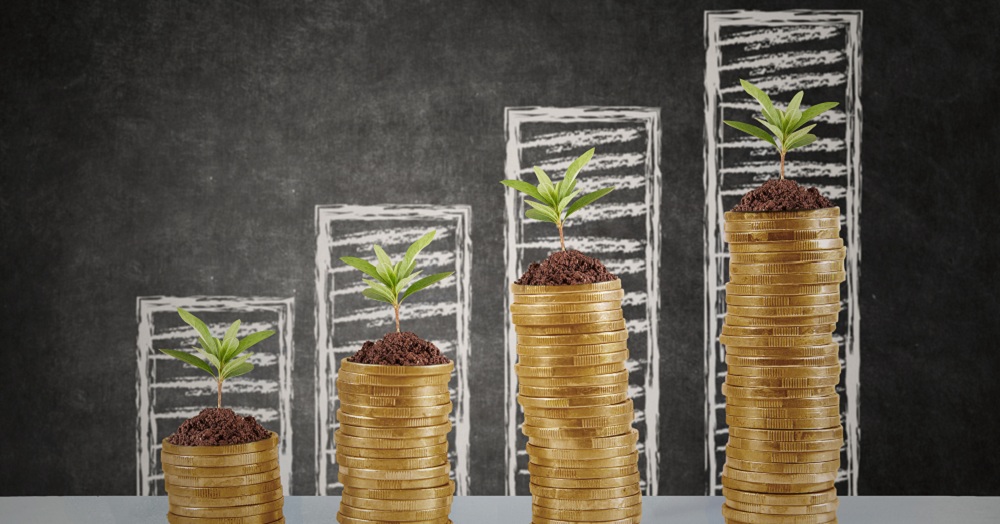 August 2015 was a challenging month for global equities as majority of the key markets were in the red.  While Asia ex-Japan equities were not spared from the wrath of the market, high-dividend stocks tend to demonstrate defensiveness amid extreme volatility.
We believe a low-rate environment will continue globally and benefit our high-dividend investment strategy.  Although the U.S. Federal Reserve may start raising interest rates this year, the move is expected to be slow and gradual given the relatively volatile U.S. economic data and uncertainties in the global economy.  Meanwhile, Japan's quantitative and qualitative easing policies, as well as the European Central Bank's bond-buying program will also help to keep liquidity abundant and interest rates low.  With China's several rounds of interest rate cuts in less than a year and interest rate cuts across Asia (such as India, Indonesia, Korea and Thailand), we believe Asian policy makers will continue to keep monetary policies loose in face of slowing growth and low inflation.
Investors' worries on global growth amid China's slowdown
The short-term outlook for stockmarkets remains mixed.  The world is now very uncertain as the global economic recovery story has been relying on China as an engine of growth.  Since 2008, China contributed each year a third of global economic growth while the U.S. contributed 17%.  Now that the Chinese economy has slowed down sharply, investors are uncertain where the new growth engine could come from.  The developed countries are only able to grow very slowly despite years of almost zero interest rates while developing countries are hurt by falling commodities prices due to reduced Chinese purchases.  
Reform dividends to be further released
While we are worried about global growth, we believe China is better positioned than many other countries in handling market volatilities.  Among the major economies, China is one of the few that has sufficient monetary resources and political willpower to conduct economic stimulus.  We remain optimistic that the Chinese economy can grow at a rate of around 6.5% this year, and when investors realize later this year that the Chinese economy remains sound, it will allow Chinese stocks to outperform the rest of the world.  Over the long term, the Chinese equity market is very attractive as the country will benefit from the ongoing reforms being implemented by the Chinese government under the leadership of President Xi Jinping.
Korea: improving dividend outlook
In Korea, economic growth slowed down in the second quarter.  The Bank of Korea kept the policy rate unchanged at 1.5% in its July policy meeting and downgraded 2015 gross domestic product ("GDP") growth forecast to 2.8% from a 3.1% projection made in April.  To help revitalize the economy, the Korean government endorsed a stimulus package of 22 trillion won, which includes supplementary budget, off-budget activities, as well as policy loan support.  While the growth of Korea's economy is not particularly strong, we are more focused on the improving dividend outlook of Korean corporations after favorable policies were implemented by the government in late 2014 and earlier this year to encourage better corporate governance and higher pay-out levels by Korean chaebols.  In the medium to long term, we believe improving dividend yield and lowered policy rate will continue to be the most important catalysts in the Korean stockmarket. 
Remain cautious on ASEAN equities
Our investment approach remains focused on Asia ex-Japan equities that generate strong cash flow and offer high dividend yields.  Given the uncertain short-term outlook for global stockmarkets, we are adopting a more defensive stance and holding cash at a higher-than-normal level.
Recently, we selectively added some high-dividend Hong Kong stocks which demonstrated defensiveness in a volatile market, for example, investment property names that are trading at attractive valuations.  We also took advantage of the market correction and increased our exposure to the Chinese property sector which was priced at 10-year low valuation.
On the other hand, we remain cautious on the Association of Southeast Asian Nations ("ASEAN") markets.  The ongoing strength of the U.S. dollar will likely pose additional headwinds and impact on the more leveraged ASEAN economies, particularly countries that are highly reliant on commodity exports.  As such, we maintain a lower exposure to Malaysia and Indonesia which continue to face risks of capital flight.
The views expressed are the views of Value Partners Limited only and are subject to change based on market and other conditions. The information provided does not constitute investment advice and it should not be relied on as such. All material has been obtained from sources believed to be reliable, but its accuracy is not guaranteed. This material contains certain statements that may be deemed forward-looking statements. Please note that any such statements are not guarantees of any future performance and actual results or developments may differ materially from those projected.
Investors should note that investment involves risk. This commentary has not been reviewed by the Securities and Futures Commission. Issuer: Value Partners Limited.