2017 China Market Outlook
03-01-2017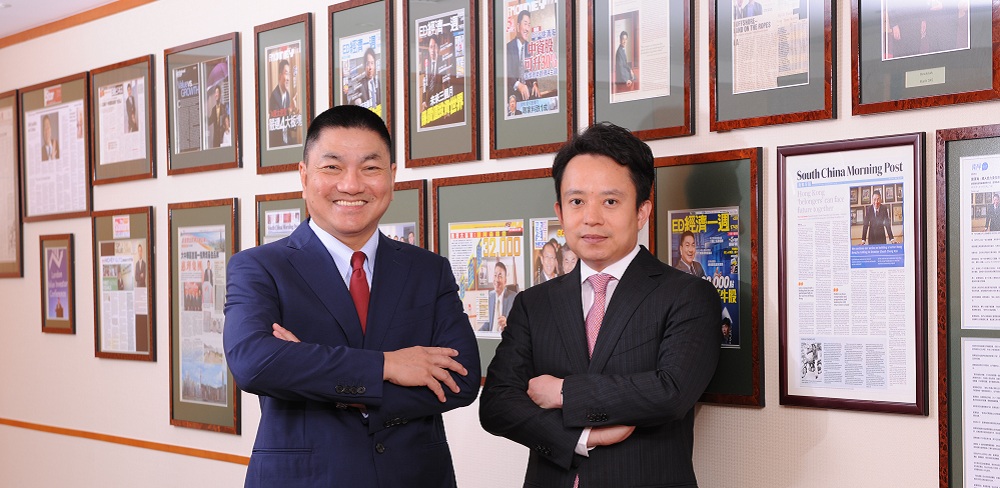 A Note from our Co-Chief Investments Officers, Dato' Seri CHEAH Cheng Hye and Mr. Louis SO
1.  2016 is an eventful year with a number of black swan events globally. Will market volatility continue in 2017?
As we head into 2017, a lack of clarity about United States President-elect Donald Trump's policy path has put US economic growth in doubt. Although Trump has vowed to invest heavily in infrastructure, it is too early to gauge if he can get the nod from the Congress and raise enough money to fund the projects. In addition, it remains to be seen if the stimulus measures proposed by Trump can ultimately lead to economic growth given the size of the US economy. The impact will probably be known only in the second half of 2017 at the earliest.
Trump's China trade policy is another variable. If the US were to impose punitive tariffs, China's trade will undoubtedly be impacted. However,the chances of such measures aren't high as the US is still reliant on China imports.
Meanwhile, elections in major European countries such as Germany, France and the Netherlands could also add uncertainties to the market in 2017.
Within Asia, China's economic slowdown and Renminbi ("RMB") depreciation are among the risk factors for 2017. Following a continuous decline in China's foreign exchange reserves in the second half of 2016, capital outflows will remain a key risk in the Chinese market. With the foreign exchange quota of US$50,000 per mainland resident to be renewed in 2017, this will put the RMB under massive pressure. If capital outflow continues, the Chinese government will likely impose tighter foreign exchange control measures.
2.  What is the outlook for China's stockmarkets in 2017?
China's stockmarket is likely to remain range-bound in the first half of 2017. Following Trump's election win, the dollar has been rising while emerging market currencies have been on a weakening trend. Against this backdrop, capital flows into emerging markets are expected to continue to decline. In some cases, capital outflows may also be seen. In this context, emerging markets, including China, will continue to face macro and policy headwinds from the western countries.
On the positive side, China's stimulus measures in the past few months will continue to bring positive economic impacts in the coming three to six months. In 2017, the focus of China policymakers will fall on growth stabilization, and this could be reflected in increasing construction activity, as well as a projected rise in private-public partnership ("PPP") financing in the first half of 2017. All these will bode well for China's economy in the first half of 2017.
Moving to the second half of 2017, uncertainty could edge up as China's macro outlook will be dependent on its policy plan after the 19th National Congress. Will the government further increase its infrastructure investment? Or will it push ahead with its reform program? All these decisions will have impact on China's economy and the financial market.
3.  In view of a volatile environment, how will Value Partners capture investment opportunities in 2017?
To navigate through market volatility, Value Partners will adhere to our bottom-up investment approach which focuses on company research and prudent stock selection. Riding on China's economic transition and the increasing southbound capital flow to Hong Kong from the mainland, Value Partners has identified five investment themes for 2017.
i) High-dividend A-shares: With China's bond yield and interest rates gradually trending lower, this will further limit investment opportunities that can offer attractive return in a low-risk manner. In this regard, high-dividend A-shares will stand out and present upside potential. Among this category, investors can focus on companies with strong free cash flow, high-dividend payout and sustainable dividend policy. Export, consumption and home appliance sectors are some of the examples.
ii) Stocks that will benefit from the consumption upgrade cycle: Chinese consumers are increasingly demanding better quality and services as their income rise. For example, they are using more advanced smartphone features and hence boosted mobile data usage on the mainland. Even for drinking water, individuals are also having higher requirement. Against this backdrop, relevant sectors such as the internet, food and water services stand to do well.
iii) Selected A shares that are trading at a discount to H shares: With increasing market expectation on MSCI's inclusion of A shares in June 2017, this will lead to revaluation opportunities for A shares and benefit A shares that are trading at a discount to H shares, particularly blue-chip A-share names that are more preferred by foreign investors.
iv) Leading technology stocks: Despite volatilities in the global market, leading technology firms with strong research and development ("R&D") capabilities are less likely to be affected. R&D innovation gives them strong pricing power and an average earnings growth of about 10-20%. Currently, shares of leading technology firms in South Korea, Taiwan and Hong Kong are trading at a 2017 price-to-earnings (PE) ratio of about 10-15 times, compared with 15-20 times of their European and US peers. Among technology names, manufacturers of mobile phones and technology hardware are more preferred.
v) SME stocks in Hong Kong: The MSCI China Small Cap Index performance was around 7% below the MSCI China Large Cap Index last year. With Shenzhen-Hong Kong Stock Connect and related policies driving southbound investment flows, this is likely to boost trading volume of SME stocks and bolster their share price performance.
The views expressed are the views of Value Partners Limited only and are subject to change based on market and other conditions. The information provided does not constitute investment advice and it should not be relied on as such. All material has been obtained from sources believed to be reliable, but its accuracy is not guaranteed. This material contains certain statements that may be deemed forward-looking statements. Please note that any such statements are not guarantees of any future performance and actual results or developments may differ materially from those projected.
Investors should note that investment involves risk. This commentary has not been reviewed by the Securities and Futures Commission. Issuer: Value Partners Limited.