2016 China Market Outlook
04-01-2016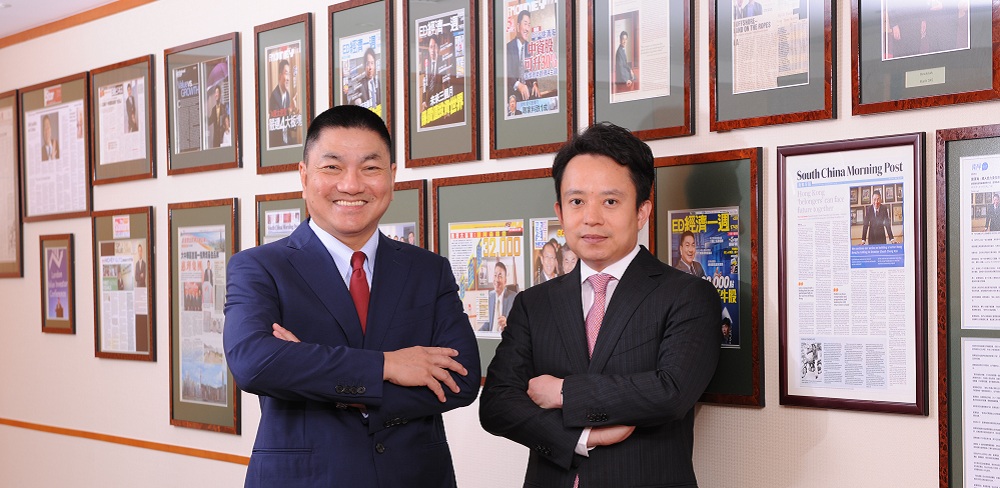 As market volatility prevails, what is the outlook for 2016? How shall investors adjust their investment strategies?
1.  China's stockmarket has undergone a turbulent period in 2015, what is Value Partners' view for the stockmarket in 2016?
The Chinese stockmarket went through a rollercoaster year in 2015. The bullish uptrend in the first half of the year gave way to a major stockmarket correction in the third quarter, during which the Shanghai Composite Index declined about 30% from its peak in June.  The Chinese bourse regained some ground in the fourth quarter but investors remain cautious for fears of sharp deceleration in China's economy.
Government policies played a pivotal role in stabilizing the Chinese economy during the year. Seeking to sustain economic growth at 6.5% or above, the People's Bank of China ("PBoC") has cut interest rate six times since November 2014. In addition, Beijing officials rolled out more reform initiatives over the year, of which a notable policy change is the long-awaited reform plan for state-owned enterprises ("SOEs"), which aims at improving the efficiency of state-operated institutions by encouraging privatization of state assets.
As of 17 December 2015, the Shanghai A-share market (represented by the Shanghai Composite Index) still showed a year-to-date gain of about 10%, meaning that the Chinese stockmarket is still profitable for longer-term investors.  In addition, signs of strength in the Chinese economy have gradually resurfaced in the fourth quarter.
Looking forward, the Chinese stockmarket is expected to remain volatile in 2016 but we see long-term catalysts looming in the horizon, one of which is the highly anticipated A-share inclusion into the MSCI Emerging Markets Index.  We believe the inclusion will materialize in 2016 and will gradually transform the investor mix of the A-share market, which is currently dominated by individual investors.  By attracting fund flows from institutional investors, the inclusion will usher in a more sophisticated investor population which is critical for a healthier stockmarket development in the long term.
Another long-term catalyst is the International Monetary Fund's inclusion of Renminbi ("RMB") in its Special Drawing Rights ("SDR") basket on 30 November 2015. Although the inclusion to be effective in October 2016 did not cause immediate market uplift, it acts as a significant boost to RMB internationalization, which will gradually drive liquidity to the A-share market and benefit the development of the capital market in China.
Meanwhile, accommodative policies of the Chinese government, including interest rate and bank reserve ratio cuts, will continue to support the A-share market going forward.  However, A shares are likely to trade in a relatively narrow range in the coming year given overhanging concerns on the Chinese economy.
2.  In view of the uncertainties in the Chinese and global markets, how will Value Partners position its investment strategy in 2016?
With the structural rebalancing underway, the economic outlook of China remains challenging.  Old-economy stocks, such as aluminium and steel, will remain a drag to the stockmarket.  Outside China, the road of recovery for major economies stays bumpy ahead, dampening the outlook for the Chinese stockmarket.
On the global front, on 17 December 2015, the US Federal Reserve ("The Fed") raised interest rate for the first time in nearly a decade.  The benchmark federal funds rate was raised to a range of 0.25% to 0.5% from near zero.  The impact on the global stockmarkets remains uncertain but given the gradual increases promised by the Fed, we expect the impact on the investment world would be tamed.
In an investment landscape filled with uncertainties, fundamental stock selection remains an integral part of our investment strategy. The recent stockmarket correction has presented attractive entrance points to some strong names in the Chinese economic reform story, and we will continue our bottom-up approach to identify attractively valued companies with solid fundamentals.
3.  Where does Value Partners see investment opportunities in 2016?
China's ongoing economic rebalancing will give rise to a marked divergence on sector performance. By identifying China's new growth engines, we will be placing special focus on six key investment themes.
i) Chinese insurance stocks: The recent market correction has created values in Chinese insurance stocks.  We prefer market-leading Chinese insurers as the recent A-share rally has boosted their book value and embedded value ("EV"). Furthermore, the expanding insurance sales channels, lower reliance on bank distribution and the expected large-scale shift of assets from bank deposits to wealth management products will also serve as catalysts for the Chinese insurance sector.
ii) High-dividend stocks: China's interest rate policy is expected to remain accommodative over the next three to five years in view of the country's weak economy and deflationary pressures. The low interest rate environment creates favourable conditions for positioning into high-dividend A shares. Among the high-yielding sectors, we are especially positive on Chinese home appliance stocks, in particular companies with low gearings and positive cash inflows.
iii) Chinese policy stocks: The ongoing economic reform in China presents compelling opportunities to investors.  The "One Belt, One Road" initiative, an ambitious economic project to connect Europe, the Middle East and Asia, will call for more infrastructure investment in the region, which is expected to be a catalyst for Chinese railway stocks. Meanwhile, the stringent environmental protection requirements set out in China's 13th five-year plan are also expected to create more demand for water treatment and related projects, giving utility companies ample opportunities to increase their business size and market share.
iv) Chinese pharmaceutical stocks: Ageing population in China has been and will continue to boost demand for pharmaceutical products. Among the pharmaceutical plays, we are particularly positive on market leaders with strong research and development capabilities and proprietary products with special formulas. Companies with these competitive edges will shine despite keen competition and pricing pressure in the industry.  In the wake of the recent market correction, valuation of the sector has come down to an attractive price-to-earnings level of 15 to 20 times.
The views expressed are the views of Value Partners Limited only and are subject to change based on market and other conditions. The information provided does not constitute investment advice and it should not be relied on as such. All material has been obtained from sources believed to be reliable, but its accuracy is not guaranteed. This material contains certain statements that may be deemed forward-looking statements. Please note that any such statements are not guarantees of any future performance and actual results or developments may differ materially from those projected.
Investors should note that investment involves risk. This commentary has not been reviewed by the Securities and Futures Commission. Issuer: Value Partners Limited.