2015 2H China Market Outlook
31-07-2015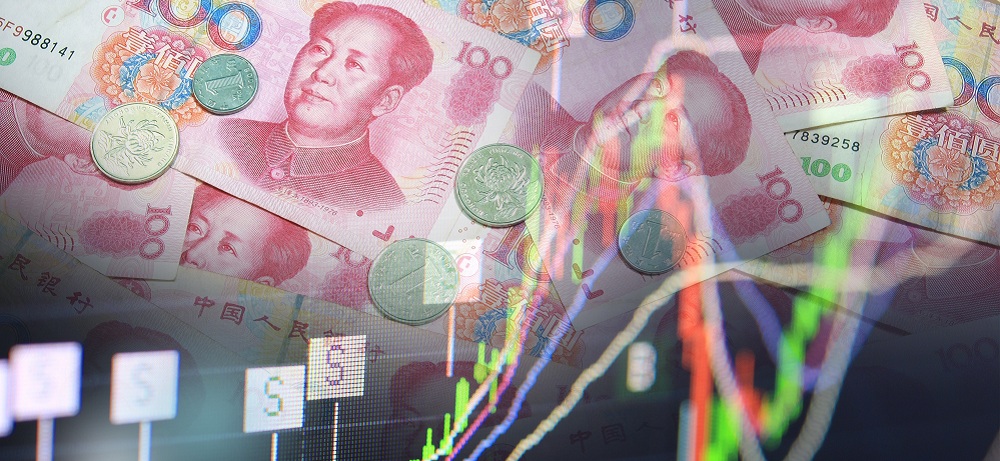 Entering the second half of 2015, Chinese markets have been spooked by concerns over its economic growth and financial market stability.
1. How do you see the recent market correction in Chinese equity markets?
The Chinese stockmarkets began with a normal market correction in June 2015 but was later turned into an ugly stampede.  As of 8 July 2015, the Shanghai Composite Index fell 32% from its peak in June, within a matter of weeks.  All of a sudden, euphoria gave way to big anxiety.  As we stepped back and evaluated calmly, it seemed to us that the swing was not a real collapse.  The turbulence in June and early July has hurt those who entered the market lately, but the numerous investors who have been in the market for a longer period were still making profit.  As of 8 July 2015, the Shanghai Composite Index rose about 8% year-to-date and 70% over the past 12 months.  This explains a lack of real panic, and it is a reason not to over-react to the severe setback in June and July.  After all, a bull market has to climb a wall of worry.
2. What are the causes of this huge correction?
The rapid and sharp rally in the past few months has caused valuations of many A-share stocks become over-stretched.  By mid-June, the Shanghai Composite Index surged 152% since July 2014 and climbed 60% since the beginning of 2015.  Meanwhile, the Shenzhen Stock Exchange's Small and Medium Enterprise (SME) Board rose 138% since early 2015 till mid-June.  With the China Securities Regulatory Commission's (CSRC) tightened margin financing in late June, Chinese retail investors, who have been dominating the stockmarket and sitting on huge paper gains, rushed to cash in their positions.  This has unwound bubbles created by hot money flows and exacerbated the market correction.  The intensified stock price decline escalated deleveraging pressures and forced more people to search for downside protection.  These self-reinforcing forces have turned into a vicious cycle.
3. Does this signal an end to China's bull market?
We believe what has happened could be seen as a swift and frightening correction within the context of an ongoing bull market.  In a market with Chinese characteristics, brutal corrections need to happen from time to time to cure excesses that could otherwise make it impossible to sustain a healthy market.  The situation, however, is not as bad as it may seem.
"Capitalism with Chinese characteristics" means that the government has huge power to influence markets.  Developing a healthy stockmarket is a top official priority of China, and it still has many tools available to make this happen.  For example, the government has significant room to reduce interest rates and bank reserve ratios.  Unlike some Western countries, Chinese government agencies can intervene forcefully in the market to get what they want without the need to gain legislative approval.  The central bank has come out to provide liquidity to the China Securities Finance Corporation (CSF), a government-controlled margin finance company that has been backing major brokerages to buy shares in the market.  As the recent market decline hasn't caused social or financial instability, the Chinese government hasn't felt a pressing need to bring out the bazooka.
In the meantime, some of the worst excesses in the market have been purged, at least for the time being.  For example, the excessive use of margin loans to buy stocks is widely blamed for the plunge – but in recent weeks, the outstanding amount of margin loans has dropped to less than RMB1.5 trillion from a peak of RMB2.3 trillion on 18 June.  The total is dropping so quickly that it should be below RMB1 trillion (the level at the end of 2014) by mid-July.   
More importantly, valuations of Hong Kong-listed H shares, our favourite segment of the Chinese equity markets, and other Chinese stocks have become much more reasonable, creating a supportive force to sustain a healthy stockmarket.  As of 8 July 2015, the MSCI China Index traded at about 9.2 times forward earnings.  Chinese A shares – using the CSI 300 Index as the benchmark – were down to approximately 13.5 times forward earnings, a 9% discount to the 10-year average. 
4. How effective is the rescue plan announced by the Chinese government?
While government support to restore stability was too little at the beginning of the market correction, policymakers have beefed up measures to maintain confidence in the market as anxiety heightened.  In late June, the People's Bank of China announced to cut interest rates and the reserve requirement ratio ("RRR"), the first double-barreled cuts on the same day since 2008.  China's Ministry of Finance also announced a pension fund equities investment scheme to bring in trillions of pension fund capitals into the stockmarket.  Meanwhile, Central Huijin Investment Ltd, China's state-owned investment company, stepped in to purchase Shanghai's top four exchange-traded funds ("ETF") with over RMB10 billion.
Entering July, China's securities regulator announced to suspend initial public offerings (IPOs) to avoid draining market liquidity. A group of 21 brokerages also agreed to invest up to 120 billion yuan to buy Chinese blue-chip stocks and ETFs, and undertook to "only long and not short" as long as the Shanghai Composite Index stays below 4,500.  Meanwhile, major Chinese fund managers also pledged to actively buy equity funds.
In a bid to gear up measures to further stabilize the plunge in the A-share market, CSRC announced on 8 July that the purchase list backed by CSF will be expanded to small- and mid-cap stocks on top of large-cap stocks.  On the same day, the central bank also said it will actively assist CSF to obtain ample liquidity through channels including loans and bonds.  The enhanced measures signal strong policy support and show that the central government is keen to contain risks in the financial system.
5. Would the market correction affect China's real economy and the progress of important reforms? What is the outlook for China's macro-economic environment in the second half of 2015?  
Renewed caution among investors is apparent, and in the big cities with concentrations of stockmarket speculators, there may be some negative wealth effect.  Nevertheless, we see limited impact of the market turmoil on China's real economy.  China has the world's biggest pool of savings, but the wealth is mainly allocated to bank deposits and real estate, with the amount tied up in stocks estimated at only 10% to 15% of household wealth.  As such, the loss of the quick gains from stockmarket may not have significant impact on household consumption or related parts of the real economy.
We remain optimistic about China's economy as green shoots are emerging on increased policy support.  China's Gross Domestic Product (GDP) rose 7% in the second quarter, unchanged from the first quarter.  Meanwhile, economic indicators in the manufacturing sector have shown signs of improvement in the second quarter.  Property market data were also encouraging.  Home prices rose in June for the second month in a row while transactions in tier-one and tier-two cities picked up strongly.  If some of these enhancements persist, and fixed asset investment, a significant portion of China's GDP, also recovers, we will likely see growth stabilizing.  On the other hand, the Chinese government continues to maintain stable liquidity in the market, easing volatility in the financial market and offering breathing space to companies.  The People's Bank of China ("PBoC") announced on 27 June 2015 to cut the one-year benchmark interest rates by 25 basis points and RRR by 50 basis points – the first double-barreled cuts in interest rates and RRR on the same day since 2008.  The Chinese government has also been keen to provide financial stability as it needs a healthy and robust stockmarket to create a wealth effect that can stimulate economic growth.
On the reform front, we see a possible slowdown in China's reform agenda due to the recent rout in the stockmarket.  The Chinese government is determined to deregulate its financial markets and further liberalize capital flows into and out of the country – but it may now need to do this more cautiously to safeguard its power for carrying out market interventions.  Meanwhile, ongoing reform of state-owned enterprises ("SOE") and monetary easing will continue to sustain economic growth.  With the authorities targeting to change the majority of SOEs into mixed-ownership enterprises, this will drive greater efficiency, profitability and the alignment of interests of SOEs, a key contributor to economic growth. 
6. Which are your preferred sectors in the China stockmarkets?
H shares: If you want to find the cheapest market in China, you can look at the H-share market which is trading at around 9.2 times of 12-month forward price-to-earnings ratio.  Within the H-share market, dually listed companies that are trading at a significant discount to their Shanghai-listed shares are particularly attractive.  Meanwhile, small and medium-sized enterprises in the city with price-to-earnings ("P/E") ratio of about 10 times could also be considered as there could be more upside over the next year with mainland investors eyeing the market.  SME stocks in domestic China are currently priced at several times higher and some of them are even trading at over 100 times P/E.  With a much cheaper valuation, SME stocks in Hong Kong would certainly catch the attention of mainland investors.
Chinese financial stocks: With the recent market correction, investors can find values in Chinese stocks.  Chinese insurers are preferred as the A-share rally has led to a boost in the insurers' book and embedded value ("EV") , bringing about increasing forecast estimates in the embedded value as well as more attractive  P/EV valuations.  Furthermore, Chinese insurers have been continuously exploring new sales channels, lowering their reliance on bank distribution.  Meanwhile, Chinese banks are also attractively valued because of concerns that they might have understated their non-performing loan (NPL) ratios.  In our view, the banking sector has fully priced in the risks as current valuations have already reflected an overly pessimistic scenario on NPL formation. 
Chinese consumption stocks: China's white goods are appealing as they have good fundamentals and attractive valuations.  For instance, a leading air conditioning manufacturer in China has a P/E of less than 10 times and offers a dividend yield of 5% to 6%.  Not to mention the valuation and return are attractive, the company also has strong fundamentals with zero debt.  Separately, China's top liquor producers are also on our radar as they have successfully expanded their market share in private consumption in the past two years despite declines in official consumption caused by China's anti-corruption campaign.  The growth momentum is picking up and providing support to earnings performance.
The views expressed are the views of Value Partners Limited only and are subject to change based on market and other conditions. The information provided does not constitute investment advice and it should not be relied on as such. All material has been obtained from sources believed to be reliable, but its accuracy is not guaranteed. This material contains certain statements that may be deemed forward-looking statements. Please note that any such statements are not guarantees of any future performance and actual results or developments may differ materially from those projected.
Investors should note that investment involves risk. This commentary has not been reviewed by the Securities and Futures Commission. Issuer: Value Partners Limited.